Came across this article in the New Yorker 25 quotes from famous women on aging.  Love this one from Dolly Parton:
"I will never retire unless I have to. As long as I'm able to get up in the morning, get that makeup on and my high heels on, and even if I can't wear high heels, I'm going to do like Mae West, I'm going to sit in a wheelchair with my high heels on."
Gigi's take on aging:
Aging is a part of life, I have loved each decade for different reasons. Childhood- no matter what was going on with the adults I still had many happy moments, teen years were the discovery years of exploring and sampling the good and lots of bad, 20's the rebel years, against all odds, just out there in the world, 30's motherhood, wife-hood, figuring out who am I and what is my purpose, 40's I'm a full fledge confidant woman working on me and doing whatever I want to do, 50's living the la vida loca, yes I can be a photographer, yes I can say "no" when I need to and if something is not working I know it is okay to quit.
As time goes by and you experience loss, heartbreak and sadness you realize that each day is a gift and you have to exhale, stretch your body and conquer each day, look for the joy and squash the negativity and always find a reason to celebrate.
Another thing, came across this article about how "skinny jeans" are out– (btw after I finally figured out what brand fit my big butt and thighs) and  flare leg jeans are back. The good thing about being 50 something is that you have seen all the trends over and over. I chuckle to myself when I think about my mom telling me about when something was in "style" a long time ago, well guess what- I'm doing the same thing. The good news is I still have my flare jeans, something told me to hold on to them.
And lastly, with everything that is going in the world, why is Bey's new bangs making all the headlines? Or last weeks reference to her "mom" do…hehehe as India Arie says " I am not my hair"…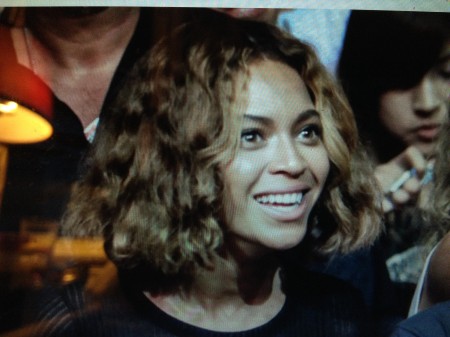 Happy Wednesday
Xoxo,
Gigi
Related articles