This past weekend was filled with activity. I decided to capture moments that caught my attention with my camera. Doing this helps me to be "quick" with my camera and develop my photojournalistic skills. So my  first  observation was this man and his puppy. I was watching them for a while and was amazed at how loving he was to this puppy.
He told me that he recused this puppy from a "crackhead".
We went to a Photo Show at the convention center.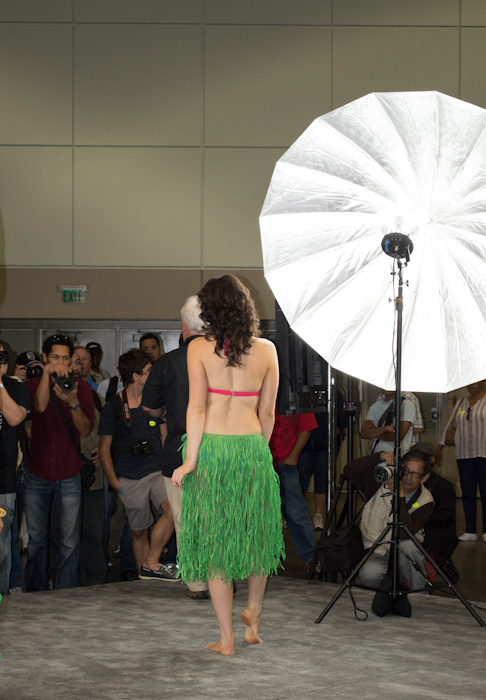 I found it interesting that at these "photo" shows that they have women posing  for the attendees. I wondered what is the purpose and what is one supposed to do with these images? I also wondered where did they find these women and how much did they pay them…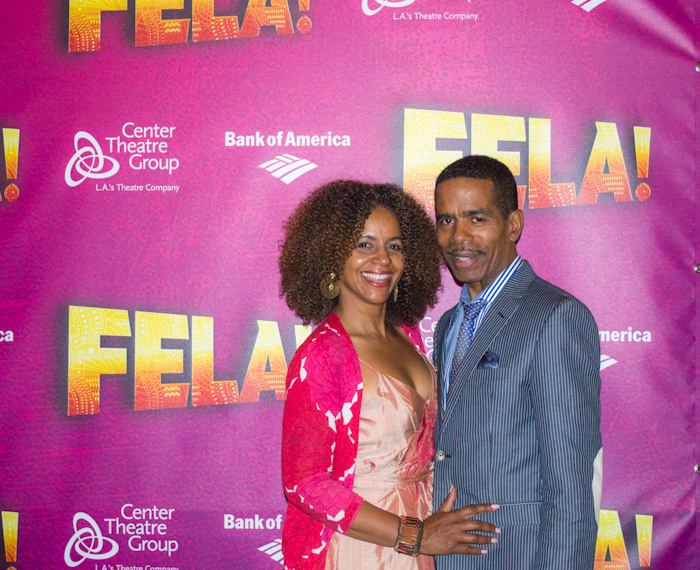 Friday night we went to see Fela the Musical with our friends Al & Denise. It was my 3rd time seeing the production, I love Fela. Reggie and I saw Fela at the Greek when we were dating about 25 years ago, but I remember the show like it was yesterday.
Love the "resort" feel of this market…Whole Foods is becoming a destination.
We went back to Baco Mercat and had this delicious eggplant salad. When we were leaving we ran into these gentlemen that were blocking the street with their carts…Downtown LA has such a large homeless population, it is unsettling in a way, to leave a "nice" restaurant and a block away you see so many people living on the street. Life is not fair.
The light coming through the roof at the convention center was beautiful. Everywhere I look I notice light patterns.
This pit bull was so gentle. I felt as though he was trying to tell me something, like "I know we get a bad rap, but we really are nice dogs".
We went to Orange County so Reggie could pick up his Race number for the Orange County Marathon. Yes, he really did have a stroke a month ago, and he is back to his old routine. They always have "stuff" to buy, and I always come away motivated to start running again. This time the item was these sparkly workout headbands. Tomorrow the running begins!
This is the view from the parking lot. I love Cali–everyday spectacular skies.
Well my friends hope your weekend was eventful. Love and Light.
Xoxo,
Gigi
Related articles