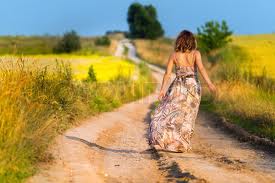 Better to start up a thousand wrong roads that to spend your life going nowhere because you know the way~Robert Brault
Each one of us is searching for something. May it be a job, home, relationship, new outfit, body, happiness, a destination, approval, sanity, youth, or maybe you are just searching for your keys. Searching is a part of our lives, part of the journey that keeps us moving forward with a purpose.
Right now I'm searching for balance in my life. I tend to have to many things going on at the same time, which makes it difficult to complete projects. Everyday is a "search" day for me, either a workout, a photography project, a meal to prepare, a pair of shoes I've misplaced, the book project, and always a dreaded piece of lost "paper", either a receipt, bill, coupon, invitation, statement, etc..
Searching is a critical part of achieveing our goals, whether it's a personal goal or professional, we start with a search of some sort.
If only it was as simple as "googling" a topic and finding a million hits, our life search would be so easy. Some searches are more difficult than others, like those of us who may be searching for "youth" which is slipping away so quickly compared to some who may be searching for directions. Regardless of what you are searching for, I came up with this list they may help you on your quest.
1. Don't believe or be discouraged by the "haters".
2. Take the time and make a list of the steps needed for your search.
3. The future is yours it has not be revealed, therefore anything is possible.
4. Yes. You can "search" for happiness-change your existing state, figure out how to move forward, get rid of the negative things in your life.
5. This is your search, not anyone else-you are on your own timeline.
6. Let your search lead you to the "best" you.
7. Be an example and help others with their search.
Never mind searching for who you are. Search for the person you aspire to be.~Robert Brault
Always loved this song.
What are you searching for?
Xoxo,
Gigi