I've been recreating myself for 50 or so years. Sometimes I think about what would my life had been like if I had chosen a more traditional career path- one in which I would be around the corner from retirement.
I bounced all over the place, from IBM to peddling Chocolate brownies, I have worked retail, at a nudest colony, taught aerobics, and dabbled in Interior design a bit. Now reinventing myself as a photographer, a newbie learning the craft simultaneously, my past skills only being the master of my little point and shoot camera. At times it is daunting, the thought of starting something that most photographers my age have been doing for 25 + years.
I have learned in my years on this planet that it is more important to a least attempt to try something you are passionate about, than to wake up one day and wonder WTF where did my life go and what have I done that I was excited about.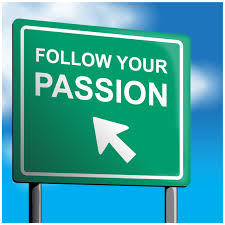 Reinvention is important for all aspects of your life, not just the career piece, staleness can set in your relationship, marriage, work outs, image, and there is nothing attractive about being dull. While it is easy to be a "creature of habit" we all are guilty of that at times, it is not that difficult to keep things fresh and interesting.
WAYS TO REINVENT YOURSELF–most of these I have done numerous times…Reinvention is a way of life for me!
1. Change your diet-side bonus you will reap all sorts of benefits–I was raised on the standard american diet and have gone full circle ending up vegan.
2. If you have been wearing the same "hair do" for the past 15 or so years it is time to change it up–I've been long dark & straight, asymmetrical bob, and currently natural curly and light.
3. If your relationship/marriage is becoming "routine" FIX IT FAST be creative do some of the things you did in the beginning, continue to date and do new things with your partner.
4. Switch up your workout- or bodies get used to a workout and you have to shock it by doing something else, especially if you are trying to lose weight. I have done everything from spinning, to pole dancing, yoga, zumba, pilates, swimming, boot camp, and I am always willing to try the next "thing".
5. Do something you have always wanted to do-ie. sky dive, marathon, triathlon, travel, move, whatever it is make and plan and make it happen.
6. Learn something new, a language, cooking class, art class, the point is challenge yourself.
7. Freshen up your image, sometimes just doing something different with your exterior self will get the ball rolling.
8. Don't be afraid–just DO IT.
Start this weekend…Happy Friday Everyone!
XOXO,
GIGI