Our last trip of 2016 was to the Maldives. Last year was one full of excursions, We traveled to Cameroon, Paris, Bali, Hawaii, New Orleans, New York, Chicago, Lake Tahoe, Atlanta, Napa, San Francisco, Dubai, and I must say beyond a doubt the Maldives was truly the highlight. I had never experienced anything quite like it and I have been a few places.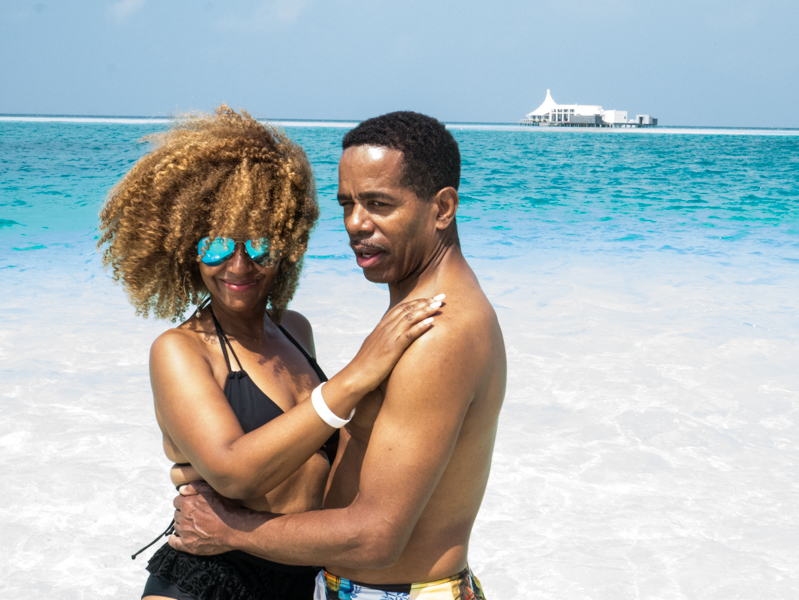 Mr. & Mrs. S
It was not a trip we had really planned, it was a spontaneous last minute decision that came about when our good friends invited us to join them, and instead of listening to  all the reasons we should not go, we went! Prior to our trip, I must admit I did not even know where the Maldives was located. I knew that is was a chain of islands but that is all I knew.
Maldives is a sovereign archipelagic nation positioned in the Indian Ocean. There is no counterpart in the entire world in terms of its unique geography and topography. Turquoise blue waters, pearlescent sand beaches, and decadent overwater villas are just a few of the attractions that attract travelers from all over the world.
Our home for the week was Per Aquum Niyama a stunning resort that was a true paradise. My pictures don't begin to showcase the beauty of this place, I was so in the moment I used my phone most of the the time, I just wanted to be present and take it all in…It was a place where we really relaxed and just enjoyed our time together with no distractions.
Here is a video though, so check it out, and be blown away as I was…
In additional to this resort being breath taking, it is the staff that really made our stay special. Everyone was so accommodating, always going beyond the call of duty to make us happy. After the first day everyone knew our name, and at breakfast my artisan latte was ready with a special message each day. Our mode of transportation around the island were cute bikes with little wooden nameplates.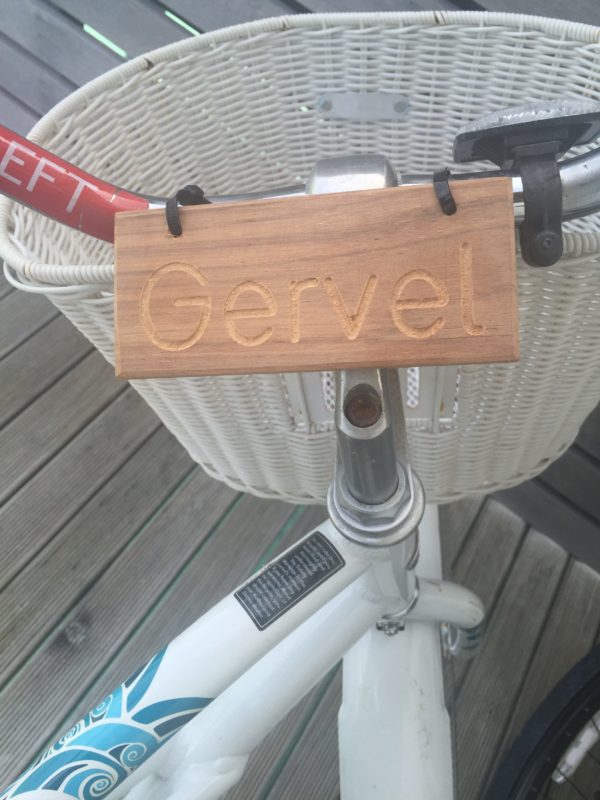 my bike-
Anything you thought about, you could do here. Some of the highlights, I went scuba diving for the first time ever. What an experience. Of course I was nervous, but I did it and it was incredible. We also went snorkeling as well, colorful sea life was everywhere you looked.
Of course the food was delicious and they accommodated our veggie diet with no problem. Most of the time I felt as if I was on my own private island. Of course other guests were there, but most of the time it was just us…
This post  could go on and on…between the New Year's Eve party which was world class, private movie on the beach with champagne and popcorn with our friends, gourmet dinners, private boat ride to another island, the spa, scuba lessons, and our butler that was there to accommodate whatever we thought about, this was truly a dream vacation- I defiantly want to go back again.
The Maldives should defiantly be on your bucket list. Although we went at the last moment, it is probably a destination that you should plan for and save for. I don't think there is a "bad" time to go, like any tropical area they get their share of rain, we had rain the day before New Year's Eve, but other than that the weather was perfect. The flight is long, we flew LA to Dubai, Dubai to Male and then a seaplane to the island. So it is a 24 hour journey to get there, but well worth it.
What places are on your bucket list? What is your favorite travel destination?
XOXO,
Gigi