I came across this Maya Angelou quote and thought long and hard about what it meant to me and my life. Yes. Let the truth be told , I was being "reduced" by things that were happening to me. For one I had abandoned my blog, which I love and miss dearly. I had let a host of interferences take over, succumbing to various interruptions. So this evening after everything was quiet, I picked up my pen again.
I'm at an age where all of a sudden I am surrounded by devastating diseases attacking loved ones, numerous deaths, sprinkled with untimely divorces, complicated family dynamics, and a 17 year-old son navigating the college search, all of which were chipping away at me little by little. I stopped and exhaled and decided to take control and reclaim myself and the bits of me that were disappearing, like my blog.
One thing I learned during my hiatus is that life is precious and each day should be cherished. Take care of your physical, mental and spiritual self and surround yourself with those who love and support you. Learn to say "no" to sh– you really don't want to do. Make time for self, nourish and exercise your body daily, this is how I maintain my sanity.
So let me update you to a little of what I have been doing.
What I'm reading: AMERICANAH by Chimamanda Ngozi Adichie-loving it!
What I'm excited about: Lupita on the cover of Vogue
What I'm watching: my guilty pleasure
Latest Movie: Chef–Loved it!
What I want to see: Yves Saint Laurent – yes I'm a closet fashionista
Last thing I bought: Lanvin high tops for Amani – of course a steal at the outlet
What I'm enjoying: My first veggie garden- I planted tomatoes, peppers, eggplant, squash, arugula, collards, basil and melons.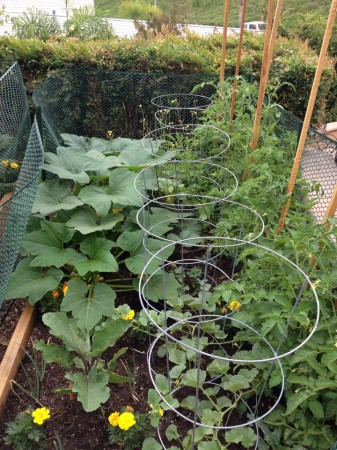 What I'm listening to: Janelle Monae
And my new love Sam Smith
My Work PS Couture:
We have photographed over 50 women this year! I will be posting some of my shoots here very soon.
And lastly I'm happy to be back…
XOXO, GIGI
Related articles