For the past 10 years or so I have been going on an annual "girls" ski trip. A few of us are "wives" not necessarily "house", a few of us are single ladies, all brought together for one week away from our crazy busy lives. We have gone to Vail, Whistler, Steamboat, Park City, Sun Valley, Mammoth, Breckenridge, Snow Mass, and Beaver Creek. Some of us are expert skiers, some of us don't ski at all. We are a combination of good friends, new friends and old friends, we hail from the east, midwest and the fabulous west.
At times our trip could easily be a primetime reality show-8 strong personalities mixed together equals lots of explosive laughter, deep conversations, and lots of stories. On this trip, it started off with a laugh, one of our girls who flew into Denver and rented a car and was driving up to Aspen called us to say she was 5 minutes away. We were waiting for her to knock, when before we knew it 45 minutes had past. Greta, Molly and I could not imagine where she could be, so we  finally called her and she answered and said "I'm at the house, where are you all?" We realized she went to another townhouse and unpacked her groceries and was chatting with her "housemates"! We busted up laughing. Each year our trip is always a little different, we start planning our trip in August, figuring out who is going, and midway some the the ladies will invite a new friend to come along, which always keeps our group interesting and fresh.
The camaraderie that comes from spending time together is priceless. As far as skiing I am a solid intermediate almost advanced skier, I can do all blue runs and a few easy groomed blacks. Each year I take a clinic and improve on my skills. Here are a few more pics from our week in Aspen. We are already thinking about Sun Valley 2014!
Xoxo,
Gigi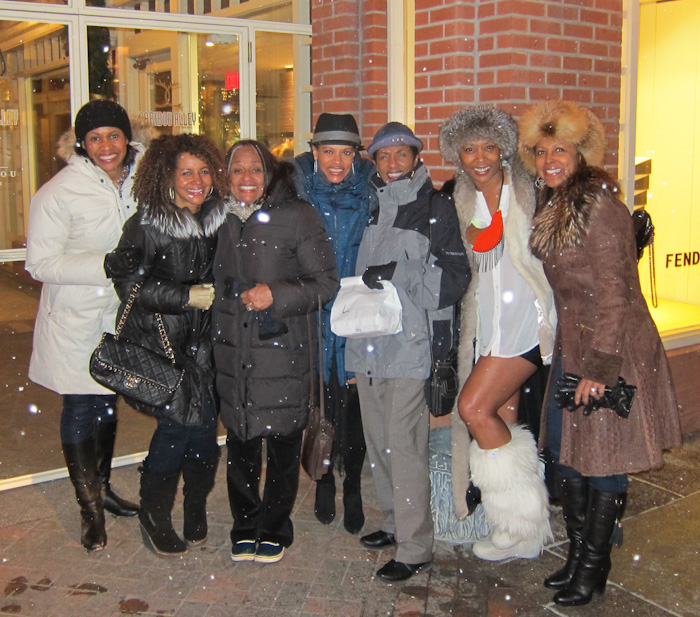 Related articles