I love all the award shows, the red carpet, gowns, jewels, hair, and make-up, all of it excites me. I attend a few formal events, so I always keep a look out for  gowns on clearance. Here are some of my favs from the Golden Globes.
Halle never disappoints, and I love florals.
Love the color of this gown.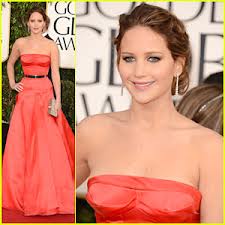 Strapless dresses, great motivation for pushups…
Love this nude dress and of course her hair! Makes me want to go straight for a minute.
Jennifer's gown is interesting, I would love to see it in person.
Can't wait until the Academy Awards.
Xoxo,
Gigi
Related articles