Happy Monday. It is unseasonably cold in southern California, and this sudden shift has interrupted my system and I am battling a "cold". So while resting, I meandered around the web today.
So Beyonce will perform with Destiny's Child at the Super Bowl half time show. So I thought about what is my all time favorite Destiny's Child song? So of course after going down memory music video lane it is:
I noticed that after I workout, especially outdoors, my mind is so open and creative. Check out this article about "taking a hike" to boost your creativity. I need to make a morning hike part of my standard routine, like brushing my teeth.
We have a set of 5 year-old identical twin nieces in the family, every time I see them they are dressed aliked. I read an article in the LA Times about the well-dressed Brown twins of San francisco, Vivian and Marian had a passion for fashion and were always spotted around town posing for pictures with tourists.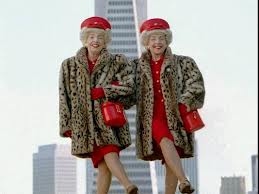 Vivian Brown, 85, passed away Wednesday leaving behind her sister Marian. Read the article here.
I love the illusion that photography has the ability to create. While at The Grove there was this nice background set up and of course we could not miss this photo op.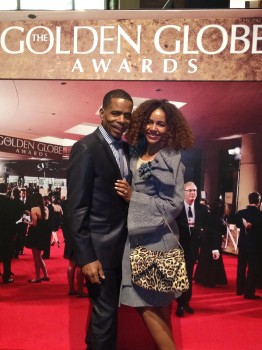 Of course by the time I uploaded this to FB, I got a few calls asking me about my whereabouts…
Do I have the flu or just a cold, find out here what the difference is and when to go to the doctor.
Love this little girl, and love the movie.
Happy Monday, take a hike…:)
Xoxo,
Gigi
Related articles