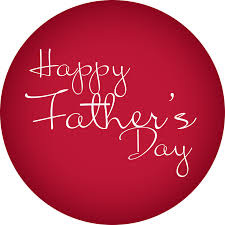 At first I was going to post about gifts and such for Father's Day, but then I said to myself what does Father's Day really mean to me? Growing up Father's Day, was a complicated holiday. My parents divorced when I was nine-years old, just old enough to really know my father-"Daddy", not the husband my mother was divorcing, but the dad who one day brought a kitten home to me, or the dad who taught me how to eat clams on the half shell and the daddy who took me to Coney Island.
My mother moved to California after the divorce and started a new life in the land of palm trees and Disneyland. She met her second husband a nice man by the name of Mr. Mckay. He married my mom and accepted her large package of four children, bless his soul. He was a kind man, and did the best job he could raising this "new" family along with his own family of four children and the baby girl, Angel, that he and mom had together. Back then divorce was not as common, I remember being embarrassed about having a different last name from my mother, not that anybody ever asked me about why our names were different.
I did not see my father again until I was 21, I never forgot him and I politely refused to call Mr. Mckay "Daddy", although he was the only father figure in my life. I remember other family members encouraging me to call my stepfather "Daddy" and for some reason I felt as a child, if I did that would totally end the memory of my father. I never talked to my father on the phone, don't even know if he ever called, he did not write me letters, but something  inside of me kept an imprint of him, that would not let me forget like a little eternal flame.
When Father's Day came around I gave Mr. Mckay a card and small gift, but I always envied my friends who had their natural fathers. In my child like mind I always thought that was better, even though Mr. Mckay did everything the other fathers did and some.
When I was in college, I was part of a theater group, that one year traveled back east for a competition in Virginia, and unbeknownst to me my mother contacted my father and told him that I was going to be in Virginia and he surprised me. It was an awkward reunion, my father was so happy to see me, but for me now 21, I wanted to ask the hard questions, of "Why did you not call or write me?" all those years. I had mixed emotion at that reunion, my yearning had somehow turned to anger. All of my college friends liked my dad, he was this bohemian cool guy, that the "nine-year-old" me did not remember.
Many years past until I would see my father again, after I was married and had Amani, Reggie said that he wanted to meet the other side of my family. We went east and "met" my dad and at that time  I developed a relationship with him, still never addressing the painful gaps in my life. It was interesting to discover all the things we had in common, like him I have an uncanny sense of direction, we are both entrepreneurs, love creating food, collecting things and reading books. A few years later I lost my dad to cancer a few months after my son was born, I am happy that I finally had closure with my father and was able to spend  time together and that he got to know Amani and I met my sister Liz and renewed relationships with other east coast family members.
In my family Father's Day is always celebrated, usually with a nice brunch and we shower Reggie with little trinkets. I am happy and blessed that my kids have their father and I never take it for granted. Honor the fathers in your life this weekend.
HAPPY FATHER'S DAY
XOXO,
GIGI
Related articles