What are committed to?
I've been doing early morning workouts, not because I like getting up at 4:30, but because I'm committed and motivated by this 55 year-old body, that needs constant attention and work. Regardless of if I stay up late which I do often, I still get up and and do my workout.
Over the years I have learned, sometimes the hard way, that success comes along with commitment, true dedication to something you believe in or really want to master. It's not always easy to be committed, I've fallen off the "wagon" numerous times, but what I have learned is that something that I have passion for I can commit to easily. It's the things that fall in the middle, like I want the results from consistent workouts , but the difficult exercises and early mornings can sometimes take a toll on me.
Marriage is REAL commitment, especially a 25 + year one like mine. For me commitment in a marriage really does mean for better or worse- through financial woes, sickness, menopause, pregnancy, businesses, family drama, attitudes, the list goes on and on with challenges that any long term relationship will confront at sometime or another. Unconditional commitment is the glue that has the ability to hold a couple together when everything else is falling apart, you have to be willing to adjust to change and adapt and keep it moving.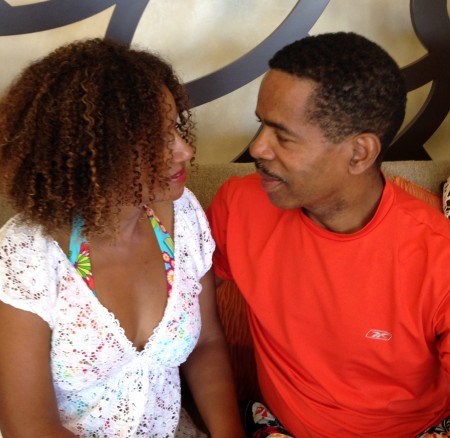 I'm committed to my children, and that's a big one, cause the two of them can drive me cray cray at times, but I would go to hell and back for them, regardless of criticism I may get from outside observers.
I'm committed to being honest, forgiving and being able to admit when I am wrong. Commitment is a big part of who I have "grown " to be, I'm always working on my inadequacies, we all have them. I'm committed to my well being, the physical, emotional, psychological and spiritual- I have to be so I can be there for those that I care for and love.
So, what are you committed to? I'd love to know.
Happy Wednesday.
Xoxo,
Gigi