Busy weekend…packing for a 6am flight, leaving our family's home at 3 in order to make it to the airport on time. The wedding was beautiful and the rain disappeared just in time. There was plenty of toasting, good things to nibble, music to bounce to, and family and friends all celebrating the marriage of Courtney and Glendon.
The ceremony was held at the American visionary art museum, the couple and the wedding party stood on the stairs surrounded by all the guests as they exchanged their vows.
Buni,the mother of the bride and I met 17 years ago when I joined the Pasadena showcase house group.
href="http://www.gigismeanderings.com/traveling/image-3/" rel="attachment wp-att-5689″>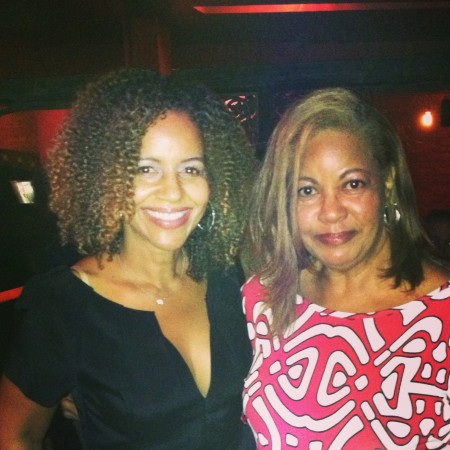 Gigi and Buni[/caption]
When your friends children start getting married you realize that time really is zooming by and lately we have been receiving a few of these. I find it interesting to see the new families merging together, knowing that we are not in control of the partners our children meet and fall in love with.
The reception was elegant and laid back chic, the atmosphere was sexy lounge with soft seating and two large tables for the families. Tray passed appetizers were non-stop, combined with food stations with an assortment of delicious nibbles, with plenty for us vegans to choose from. The cake was simple modern and tasty.
Two things I learned from this wedding:
1. I have no desire to be a wedding photographer-although I had my camera with me, I was respectful of the hired photographers, I don't know how they do it with everyone taking pictures with their phones.
2. Not sure if I want to have a 25th wedding celebration-weddings are wonderful, but they are work, maybe we will go away and celebrate, or maybe have something small.
This is my first time posting from my iPad so forgive me if the format is a little funky, the text editor appeared to be a little off. I will post pics tomorrow, so until then cheers…
Xoxo
Gigi